UniFormation 3d Printer kit(GKtwo+W230+D265)
Regular price

$1,309.97

Sale price

$1,309.97
Share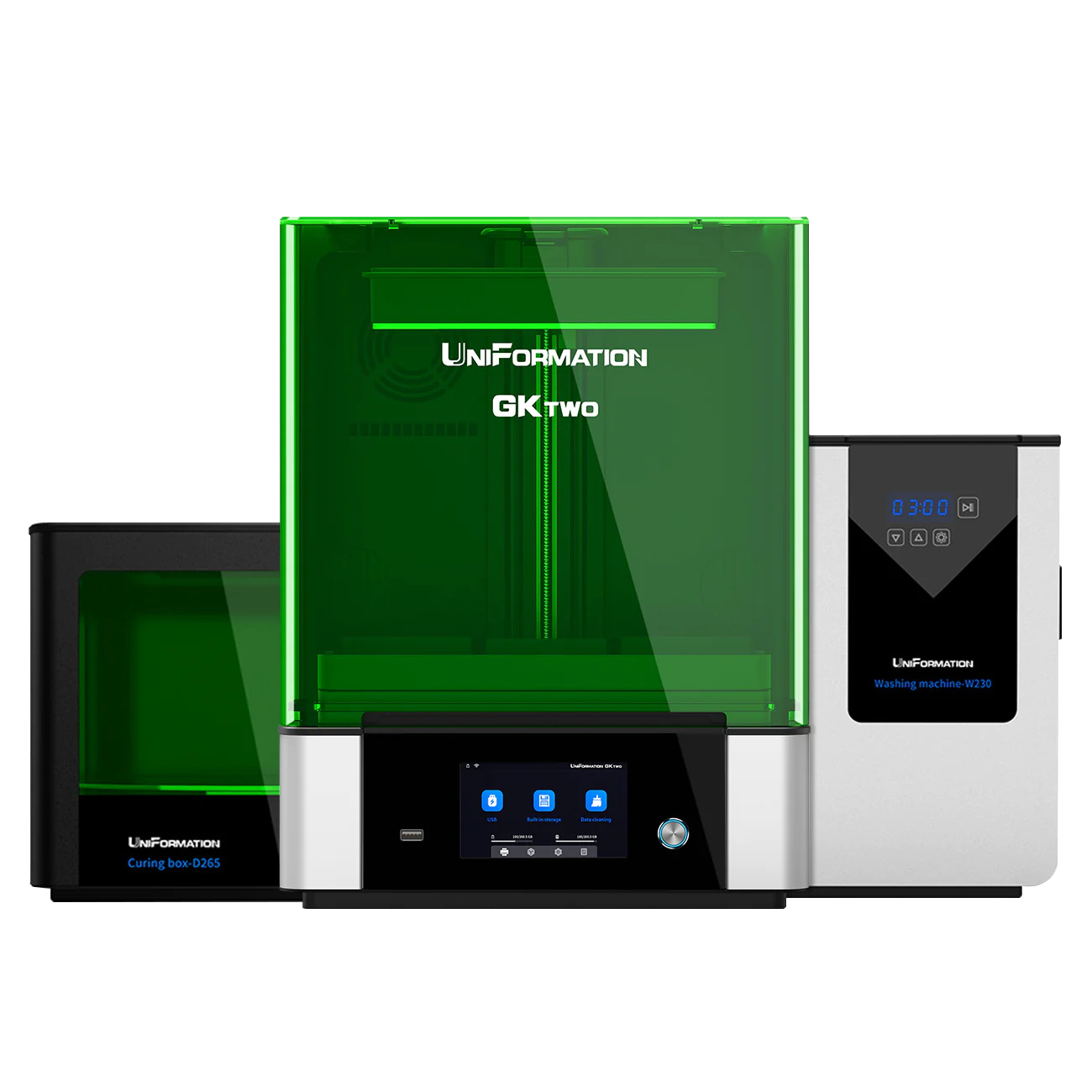 GKtwo 10.3" 8K resin printer
GKtwo resin printer adopts a matrix parallel light source with HD resolution 7680*4320 and the XY resolution is 29.6 microns. Additionally, the upgraded anti-scratch film on the LCD helps to protect the screen from any accidental resin leakage.
Learn More
SAVE EVERY PENNY
Effortless cleaning, tidy desktop, enjoyable experience
Ultrasonic Resin Cleaner W230
The design of the washing machine has a special slot for the GKTwo build plate, which makes for a quick process as the plate is fully submerged in cleaning fluid for thorough cleaning. Alternatively, the basket can be used for models removed from the build plate for direct cleaning. A fine mesh in the basket ensures small parts stay put.
Learn More
CLEANING EFFECT VISIBLE
D265 Curing Station 10.2''
UniFormation Curing Station is designed to offer users a more spacious curing option with a volume of 260mm(D)*160mm(H)/10.2in(D)*6.3in(H). A large volume allows you to cure large-sized models or models in batches in a faster time, which makes it an excellent choice for use in professional resin 3D printing scenarios.
Learn More